Tendencies and required specifications are varied,
depending on the country.
We, FUJI LATEX, shall comply with client's requests.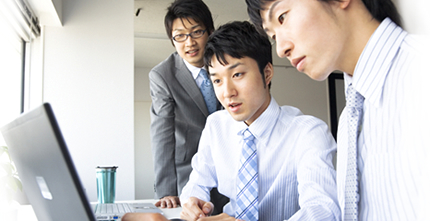 BUSINESS PROCESS:
The following is an example how the business would be proceeded.
01

INQUIRY

An inquiry is made through the inquiry page.

02

DETAILS SETTLEMENT

Details, such as special treatment, are worked out.

03

CHECK OF REQUIRED STANDARD AND APPROVAL

The required standard for a natural latex male condom is usually ISO4074. Requirements for approval are depended on the country's laws. With information of the client regarding local regulations, Fuji Latex proposes optimum specifications.

04

DETERMINATION OF SPECIFICATIONS

Through mutual cooperation and agreement, specifications will be determined.

05

PRICE QUOTATION

Mutual acceptance of all conditions.

06

CONTRACT

Based on the specification and quotation, a contract would be made.

07

SUBMISSION OF THE REQUIRED DOCUMENTS FOR REGISTERATION

Usually condom products must be registered by the importing country. To do this, requests will be made through the submission of necessary documents, especially regarding the manufacturing.

08

REGISTRATION

When local registration is accepted by local authorities, we request a copy of the registration.

09

PURCHASE ORDER

Clients issue us a purchase order. (All the conditions shall follow the contract.)

10

MANUFACTURING

The products will be manufactured based on the agreed specifications.

11

SHIPMENT

Only products which pass standard requirements and our own standards will be dispatched. We certify our products quality with a COA (Certificate of Analysis).

12

IMPORT

Products arrive at final destination and are imported by client.